WOS Automates the Creation of Labor POs
Recent PowerShift updates have improved the handling of outside services and how labor POs and shipments to vendors are created.
An outside service is a step in the manufacturing process that you send out for a vendor to perform. For example, you may send out items to be painted if you don't have in-house resources or if a vendor can do it more economically than you can.
In earlier versions of PowerShift, the manufacturing order release process created purchase requisitions for outside service operations. PowerShift 4.10 introduced an option to automate the creation of outside service POs, eliminating the need to release requisitions. 
PowerShift 4.20 builds on these improvements to provide better tracking and more flexibility in the handling of outside services and vendor shipments. In 4.10, orders were confirmed as they were processed by the Release Outside Services (WOS/RFWOS) application. The latest version offers an option to confirm shipments as a separate step. Separating confirmation from PO/shipment creation enables you to make changes to the purchase order and provides improved visibility as to when items are physically shipped to the vendor. 
WOS lists outside service operations for open manufacturing orders: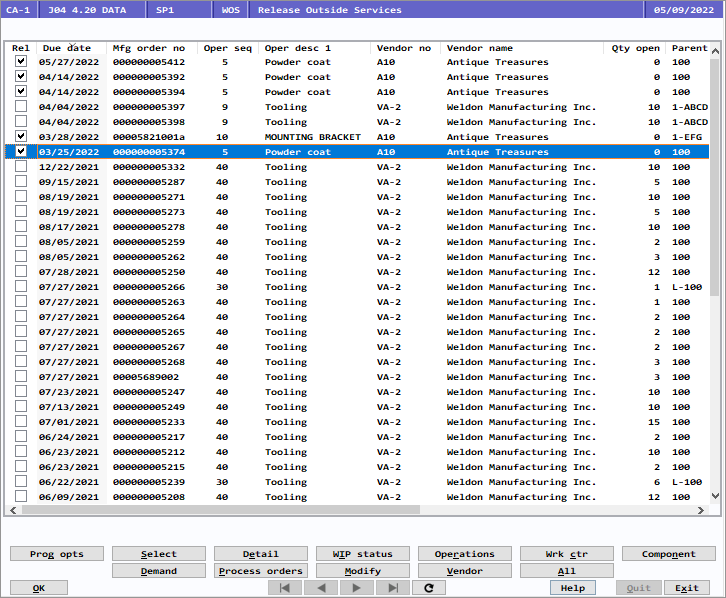 Select the orders/operations that are ready and click Process orders to create a PO/shipment: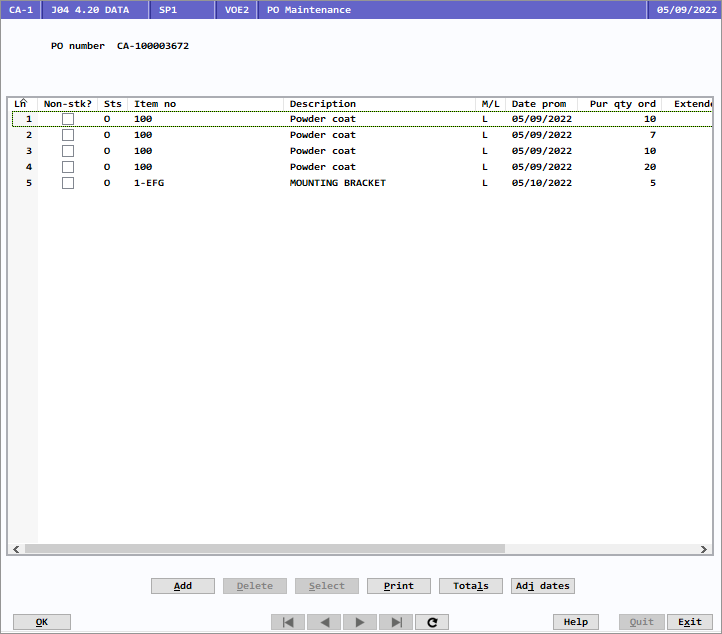 Adjust quantities and dates in VOE as required -- you can make changes until the shipment is confirmed.
When you're ready to send the goods out, use VSC to confirm the shipment to the vendor: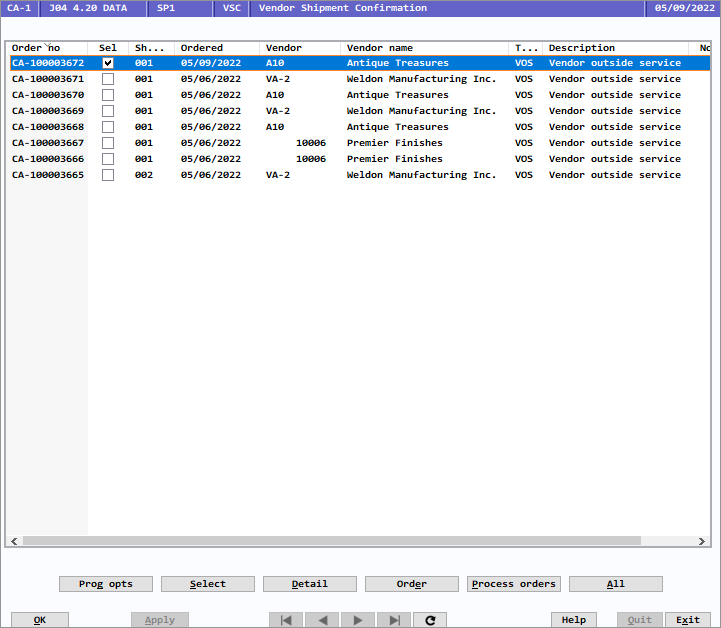 Helpdesk is ready to answer your questions about using WOS to streamline and improve the handling of outside services.