Order Code 3 At Your Service!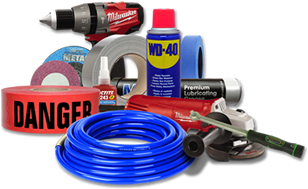 As of PowerShift 04.10.024* you can purchase, receive and sell service items (i.e., order code 3 in IM) so they can be accounted for in the general ledger. Users requested this for MRO (maintenance, repair or overhaul) items that aren't tracked in inventory and for adding special cost qualifiers such as expedited freight, tooling or setup.
PO lines for service items may or may not be referenced on the packing list when goods are received, but they can be acknowledged as received in Receiver Maintenance (IRC) by checking off the service lines or by receiving the PO complete. RF offers additional options in handling the receipt of service items.
You can also use service items on sales orders for things you bill for but don't physically ship, such as design, engineering or other one-time charges.
Having inventory file data available for service items adds consistency and streamlines PO and sales order entry by setting required data elements (e.g., product class, account code). You can even use Vendor Price Maintenance (VMM) and Price-Contract Maintenance (PCM) to add vendor- and customer-specific details.
Service items can be a useful way to account for various types of non-inventory charges. Questions? Ask Helpdesk!
* Not sure what version of PowerShift you're using? Just run XQ. The version is displayed at the top of the screen.